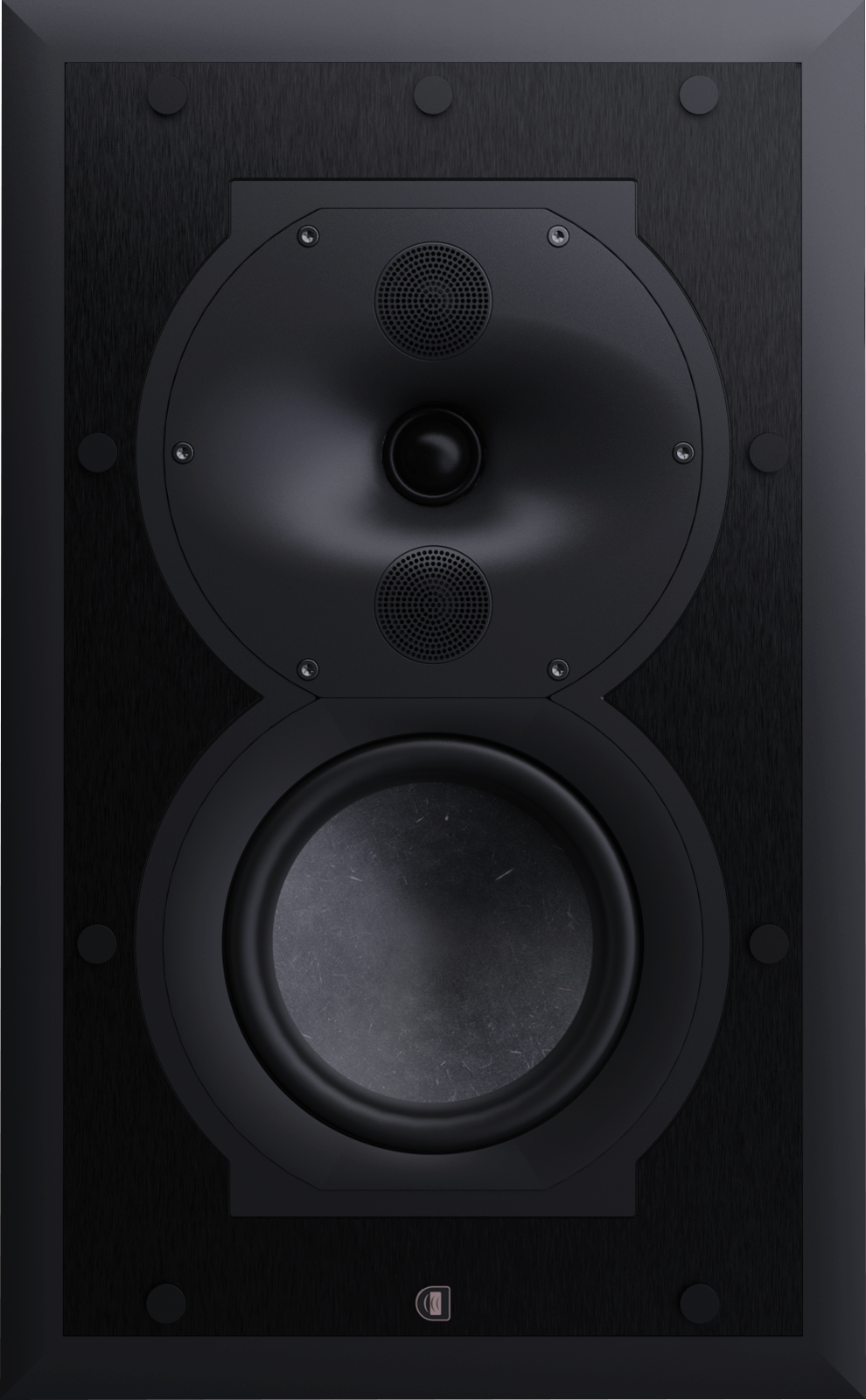 The R4i utilizes the same great technology of the R4b enabling a DPC array and timbre matching not only in the raw materials but in the critical frequency response, power response, and phase.  Able to blend seamlessly into any home theater as a stereo pair with a subwoofer, center, or surrounds to be the most useful model in the lineup for small, medium, or large home theaters.
Personalize your speakers to match your style
We have a variety of different colors to choose from. When picking your speakers, you also need it to match your home and interior. Choose between our standard finishes, wooden finished or get custom painted speakers
Based largely on the R4s and R4b. Adapted for inwall applications. Shallow 4" mounting depth and integral aluminum extrusion rear enclosure insure consistent performance and minimal sound propagation to adjacent rooms. Sharing "trickle-down" technology from our flagship S-Series, the DPC-Array here based on three 26mm domes, guarantees excellent directivity control and timbre matching with all R-Series speakers. The Silk diaphragms developed ground up, chosen specifically their smooth, effortless representation of midrange and treble. The 165mm woofer is made from our proprietary HPF pulp, two years in development, bringing new technology to one of the oldest materials used in loudspeaker design. All R-Series speakers share the same DPC-Array and benefit from our unique timbre matching technique across the entire series. Another PERLISTEN inwall loudspeaker to be certified for THX Dominus – their highest rating.
Dimensions (HxWxD)
479 x 298 x 111mm
18.9 x 11.8 x 4.4"
Mounting dimensions
(HxWxD)
438 x 257 x 101.7mm
17.2 x 10.1 x 4.0"
Weight
11.2 kg (24.6 lbs.)
Available finishes
White grille, Black baffle
Enclosure Alignment
3-way acoustic suspension
Driver compliment
DCP-Array:
26mm(3) Silk dome
Woofers:
165mm HPF diaphragm
Sensitivity
88.8dB / 2.83v / 1.0m
Impedance
4Ω nominal / 3.3Ω min
Frequency Response (+/-1.5dB)
100 - 20kHz +/-1.5dB window
Frequency Response (-10dB)
46 - 37kHz
Typical In Room bass extension
40Hz
Recommended Amplifier Power
50 - 200W RMS
SPL capability (100-20kHz)
111.8dB peak
111.0dB peak <3% 2nd, 3rd Harmonics
Certification
THX Dominus Surround, Ultra LCR